Eglise de Sainte-Anne
Remarkable places
at Saint-Benoît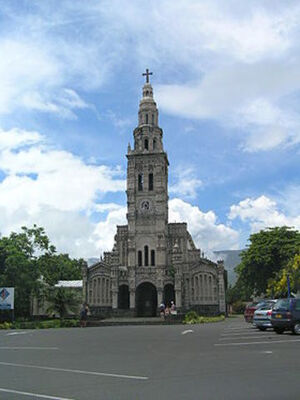 A listed building since 1982, construction work on Sainte-Anne church began in 1857 and was completed in 1863.

With the arrival of Father Georges Daubenberger in 1921 the small church was altered, and a little chapel built in honour of Sainte-Thérèse, who was canonised in 1925. The church of Sainte-Anne became baroque, decorated with mouldings, statues, and concrete gargoyles.

The wedding scene of Catherine Deneuve and Jean-Paul Belmondo in François Truffaut's film 'Mississippi Mermaid' was shot in the church in 1969.