Piton d'Anchaing
Col , Remarkable places
at Salazie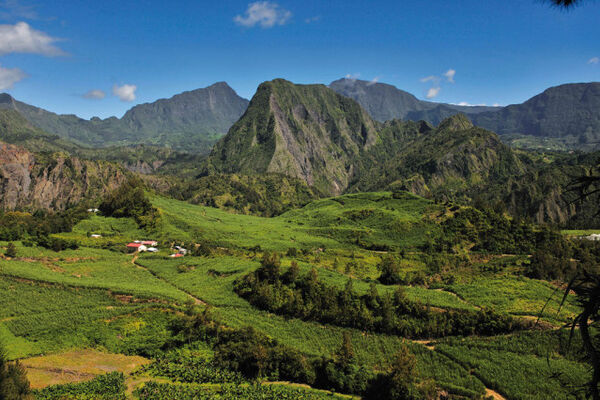 Piton d'Anchaing is a peak 1,356 metres above sea level.

It is located in the cirque of Salazie, and is part of Reunion Island's Pitons, Cirques and Remparts, listed as a UNESCO World Heritage site since 2010.
The peak is named after an escaped slave called Anchaing who took refuge there with his wife, Héva.
You can walk around the plateau on the summit and appreciate various points of view. You can see most of the cirque of Salazie from these vantage points.