Takamaka
Viewpoint, panorama , Remarkable places
at Saint-Benoît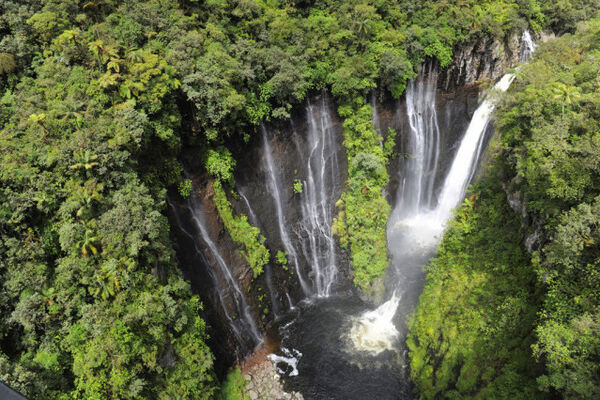 The deep valley of Takamaka dissects the eastern slopes of Piton des Neiges. It marks the landscape with its sheer precipices, and surrounds one of the island's longest rivers, the Rivière des Marsouins.

Extending the Bebour plateau in a series of waterfalls, the valley drains the water that courses through the mountain forests upstream: an ecosystem rich in remarkable biodiversity.

The small road leading there ends with a view over this wild, virtually untouched landscape, at the very heart of the National Park and World Heritage site.

Water is ubiquitous, and is harnessed here to generate electricity. It supplies two power stations which cannot be seen due to their underground location, a subterranean installation made necessary by the mountainous terrain.

It is important to stay informed about weather conditions as well as public authority authorisations, and to be equipped with water, a hat, and appropriate clothing before leaving on a hike.