13ème Festival du film d'aventure de La Réunion
Festival at Saint-Paul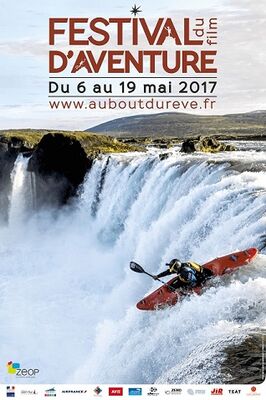 De l'Antarctique à l'Alaska en passant par la Patagonie chilienne et l'Ouest américain, au Gabon, en Islande, au Pamir ou plus près de chez nous à Magadgascar, plus que jamais cette 13ème édition du Festival du film d'Aventure de La Réunion fait voyager !

Et si les aventures à pied, à vélo ou les expéditions en montagne étaient courantes dans les précédentes éditions, de nouveaux thèmes font leur apparition cette année comme la longue et périlleuse chevauchée de 4 cowboys américians dévoués à la cause des mustangs, l'émouvant destin de Lance Mackey, héros de la plus célèbre course au monde de chiens de traîneaux, ou le roadtrip en Islande de 5 passionnés de kayak extrême.

Autres nouveautés cette année : la projection en plein air à Grand Place les Hauts, une soirée qui nous tient à coeur. Et puis le concert des bénévoles à l'issue de la soirée d'ouverture du festival sur la plage de Cap Homard. Une occasion pour eux d'aller au bout de leur rêve. Ils y travaillent dur !

Au programme :

- Plage de Cap Homard à Saint-Gilles le 6 mai
- Théâtre Luc Donat au Tampon les 10,11,12 et 13 mai
- Grand Place à Mafate le 15 mai
- Teat Plein Air Champ Fleuri à Saint-Denis les 17,18 et 19 mai

Une vraie aventure !!
Schedules

From

May 6, 2017

until

May 19, 2017
Leave a review about 13Ème Festival Du Film D'aventure De La Réunion :
Horrible

Bad

Average

Good

Excellent
There is no review about 13Ème Festival Du Film D'aventure De La Réunion, be the first to leave one !