Journée du Patrimoine - Musée Stella Matutina
Workshop , Exhibition , Visit at Saint-Leu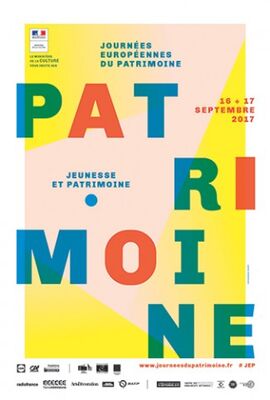 A cette occasion, l'entrée et les animations sont gratuites dans nos 4 établissements : Musée Stella Matutina, Kélonia, La Cité du Volcan et MADOI..

Ces Journées européennes du Patrimoine 2017 sont placées cette année sous le signe de la Jeunesse. Cette édition sera résolument tournée vers le jeune public et sa sensibilisation au patrimoine, à l'histoire de la Nation et à l'histoire de l'art ou encore aux métiers du patrimoine.

Le programme : de 9h30 à 17h

Le musée souhaite sensibiliser le jeune public à la découverte de son patrimoine et de son histoire en proposant deux jours d'accès gratuits au musée.

- Visite gratuite du musée (hors cinéma 4D), dégustation de jus de canne, jeux lontan dans les jardins, découverte de l'exposition temporaire "Cétacé mystérieux". Possibilité d'un snacking sur place.

- Découverte d'un Patrimoine oublié : le cacao péi. Dans le cadre des Rendez-vous aux jardins et en partenariat avec l'Association Cacao Péi, petits et grands re-feront connaissance avec cette culture locale, présentée sous toutes ses formes : histoire, botanique, projet de transformation, dégustation de fêves ...

- Le Centre de Recherches et de Documentation Emile Hugot présente ses actions et en valeur ses collections ... en particulier les documents anciens, nouvellement acquis.

Au programme (samedi 16 septembre) :

- 10h et 14h : Le patrimoine industriel de Stella. Venez découvrir, à travers une visite extérieure et intérieure du musée, les machines qui ont permis à l'industrie sucrière réunionnaise de se développer. Certaines sont venues de l'extérieur, d'autres ont été inventées sur l'île et ont connu un succès dans le monde entier et font désormais la fierté du patrimoine péi.
Leave a review about Journée Du Patrimoine - Musée Stella Matutina :
Horrible

Bad

Average

Good

Excellent
There is no review about Journée Du Patrimoine - Musée Stella Matutina, be the first to leave one !