Mare à Poule d'Eau
Basin , Remarkable places
at Salazie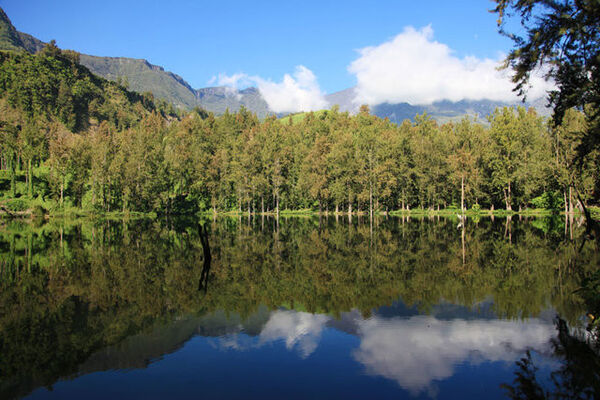 Mare à Poule d\'Eau is an oasis of tranquillity to be found in the heart of Salazie. The sheltered location is pleasant, with several picnic shelters looking out onto the pond.

Moorhens, called poules d'eau in French, gave the site their name and can be seen swimming there. Anglers come to catch tilapias and other fish.

The pond is constantly replenished by a spring, and apparently drains out through the bottom (no outlet is to be seen). A number of hikes are possible in the vicinity.