Plage de Boucan Canot
Remarkable places
at Saint-Paul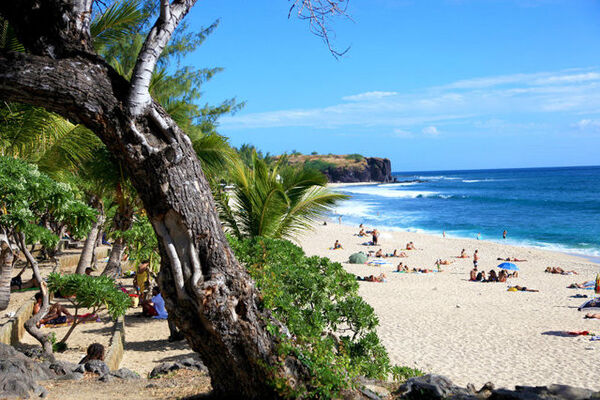 White sand, depth and corals

This is the swimming area closest to the capital, valued for its waves and fishing grounds.
The absence of coral reefs gives the swimming area greater depth than a lagoon. The bottom is covered with rocks and corals, attracting many fish that you can discover with flippers, a mask and a snorkel (FMS), when the sea is calm.

The beach includes:
- A swimming area: located opposite the monitoring station, reserved for swimming and supervised by lifeguards every day.
- A natural pool, to the right, formed by volcanic rocks which could be fun for small children.
Caution, during swells, a strong current forms on the left side of the swimming area.
For swimming conditions, you can contact the Tourist Office or the lifeguards of the municipality concerned.
Snack bars, restaurants, souvenir shops, an art gallery and several places to stay are located nearby (it is possible to walk to the beach).