Plage de l'Etang-Salé
Remarkable places
at L' Étang-Salé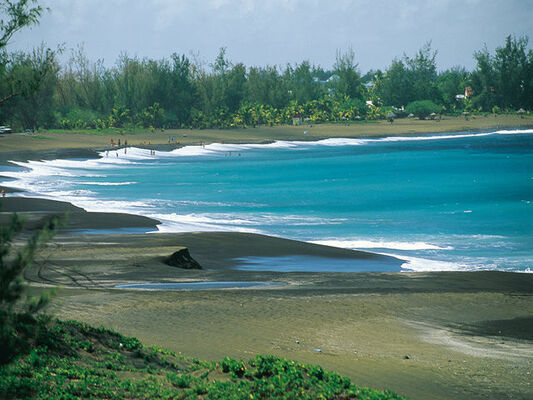 Black sand and 'filaos' trees

L\'Etang Salé is one of the few volcanic sand beaches in Reunion, from a mixture of basalt and coral. It is lined with casuarina trees along its 1.5 km. The swimming area is located at the "Canoe Pond," near the harbour. Under a hot sun, be careful because the sand can get very hot: beach shoes are highly recommended.

Nearby is a water amusement park for children.

For swimming conditions, you can contact the Tourist Office or the lifeguards of the municipality concerned.