20 Désamb 2017 Saint Pierre
Music , Local event , Commemoration , Concert at Saint-Pierre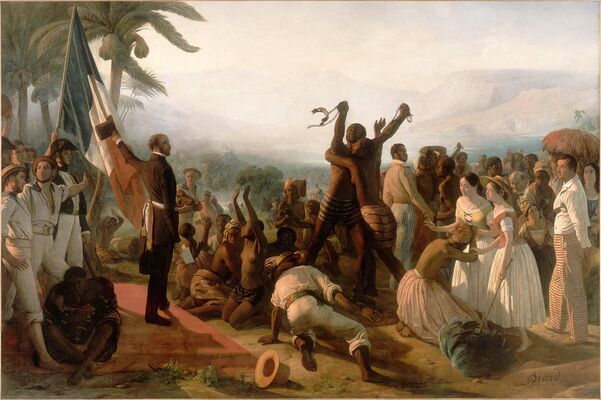 Au programme de la journée :

A SALAHIN
placette Bertel
10h
ti prince - Richemond Ivoula - Band Dalons - Max Lauret - Forêt Vert - Kabaler - Etincelle - Sud Variété - Yabenaby - Telkel - Trio Metisse - tropical Band

Placette soubik
Mokap - Maloya Trad - Salamaloya - zeness maloya - ambiance la kour - Kalay and co - Mangalor - couler péi - Gramoun sello - Sam Maloya - Rézonans - union maloya - lespry maloya

Espace Gadiamb
All star 974 - Kouler Pei - Maloya métisse - Woba kele - Country - Capoeira

scène konflor
Atelier musique plus tatou - Gadiembe et Rene-paul - wawa

Espace Marmites (filaos)
animation musicale avec tropical sud cuivre et percussin afro-woba kele
8h30
exposition racine légumes lontan
Inn ti gazon d'riz dann fey rézin marine
dégustation manioc, patate, kambar (sous réserve)
9h
Dégustation gato lontan ek lo sucré
tisane lontan
12h
kari soular, rougay zaran, kary d'zef, bred ek do riz, rougay margoz
9h
initiation maloya danse, musique, theorie pratique, présentation des instruments, René paul

Course de la liberté :
10H00
départ de la course (épreuve éliminatoire)
1ere épreuve : course goni
2éme épreuve : course la roue
3éme épreuve : course brouette

entre les 2 courses le public est invité à découvrir les activités (roue, goni et brouette) dans une ambiance musicale...
Nous vous invitons à participer en famille, entre amis ... afin de partager avec nous ce moment convivial
Venez nombreux !

15H00
départ de la course (finale)
1ere épreuve : course goni
2éme épreuve : course la roue
3éme épreuve : course brouette

Concert sur le podium de Salahin avec :
Les élèves de l'atelier musique et Tatou, chanteur du groupe Youss
René-Paul Elléliara
Gadiembé
Wawa
Au Kerveguen:
9H à 19H Exposition « De l'ombre à la lumière » L'histoire de l'esclavage dans le monde et à la Réunion, ... jusqu'à l'abolition de 1848.
9H à 18H Bibliographie L'esclavage, la traite, le marronnage ... 44 ouvrages à la disposition du public en consultation sur place
10H / 16H : Projection « Elie ou les Forges de la Liberté » Un film documentaire-fiction de William Cally par Kapali Studios Création
17H Conférence « Révoltes et marronnage, nouvelles données sur la révolte de Saint-Leu en 1811 » Par Gilles Gérard Anthropologue et historien

Jardins de l'hôtel de ville :
15H Conférence en plein air (sur réservation) « L'esclavage à Bourbon » Par Rachel Cardenas
Guide conférencière régionale.
Leave a review about 20 Désamb 2017 Saint Pierre :
Horrible

Bad

Average

Good

Excellent
There is no review about 20 Désamb 2017 Saint Pierre, be the first to leave one !