Electropicales Soundsystem
Concert at Saint-Benoît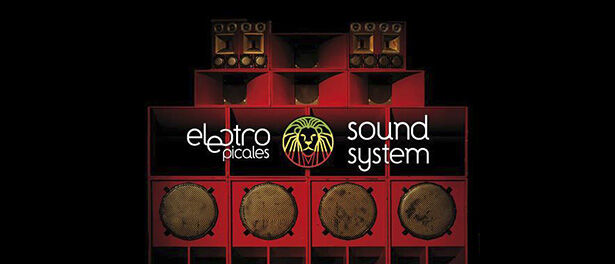 Un peu d'histoire ...

Le Soundsystem est un peu la porte d'entrée des musiques électroniques. Dans les années 50, les premiers Soundsystem virent le jour en Angleterre.
Le principe : un DJ et un camion équipé d'un générateur, de hauts parleur et de plaintes vinyles.
Le but ; une fête gratuite et ouverte à tous. Rapidement, le phénomène a touché d'autres pays et également d'autres styles de musique comme le ska, le rocksteady, le reggae, la dub, le raggamuffin ou le ragga, et, plus récemment, c'est la musique électronique qui s'est exporté par le biais des Soundsystem comme le hardtek, la jungle ou la drum n bass ...

Le Soundsystem à La Réunion

Ker Faya, Equality HiFi, Community Sound, Zendemik Soundsystem sont quelques uns des plus fameux Soundsystem de l'île. La particularité des Soundsystem est de créer artisanalement le système sonore qui donne une chaleur et une teinte musicale si particulière.

Le Soundsystem des Electropicales devient itinérant et se rapproche de l'origine du concept. Il se déroulera dans un quartier vivant, en plein centre ville de Saint-Benoît où les caissons fabriqués artisanalement par Equality HIFI seront posés à même la rue. Les codes traditionnels des premiers Soundsystem seront respectés avec l'artiste face aux caissons et le public entre les deux.

Au programme :

- 14h-16h : Lo Jamaikin Studiolacaz - OPEN MIC (RUN)
- 16h-18h : Equality HiFi (RUN)
- 18h-20h : SELECTA SHALA (Skank Addikts Hi Power SOUND SYSTEM) (FR)
- 20h-00h : Scène ouverte au Bisik

Informations pratiques :

Des navettes seront mises en places dans la ville pour faciliter les transports.
Leave a review about Electropicales Soundsystem :
Horrible

Bad

Average

Good

Excellent
There is no review about Electropicales Soundsystem, be the first to leave one !