Exposition : Rencontrer l'autre ? XVIème-XVIIIème siècle
Exhibition at Saint-Louis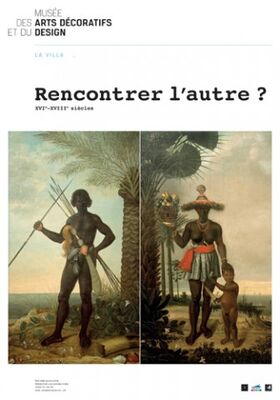 Afin d'ouvrir davantage le musée sur le contemporain d'une part, les collections comportent une section design - et afin de différencier les lieux de présentation d'autre part, le musée change de nom générique pour devenir le "Musée des Arts Décoratifs et du Design de l'océan Indien" (MADDOI) et décline une toponymie selon ces lieux : Maison Rouge à Saint-Louis, Kélonia à Saint-Leu (le musée gère les collections de la salle 2 consacrée à l'image de la tortue et aux objets en écaille à travers les différentes civilisations) et La Villa à Saint-Denis.

L'exposition

Il s'agit, à travers les voyages d'explorations et de circumnavigation qui se sont succédés autour du globe depuis le XVème siècle.

L'occasion de poser le regard sur ces premières rencontres et de donner à voir comment exotica et naturalia, ces objets naturels ou fabriqués de la main de l'homme ont été recherchés, commandés et expédiés en Europe pour enrichir les cabinets de curiosités, ancêtres des musées.

Il s'agit également à travers les chroniques et récits de l'époque de marquer les étonnements, les enthousiasmes ou les déconvenues devant la vision d'autres hommes et d'autres civilisations.

Pour se faire, le musée convie le spectateur à un voyage immobile à travers 150 objets issus des Indes - moghole au Nord et brahmanique au Sud, de Ceylan, des Philippines, de Chine, du Japon mais aussi d'Océanie (îles marquises, îles Palau, Vanuatu et Nouvelle-Calédonie) sans oublier le Grand Nord arctique (peuples Inuit et Nootka).
Schedules

From

May 5, 2018

until

April 30, 2019
Leave a review about Exposition : Rencontrer L'autre ? Xvième-Xviiième Siècle :
Horrible

Bad

Average

Good

Excellent
There is no review about Exposition : Rencontrer L'autre ? Xvième-Xviiième Siècle, be the first to leave one !