Festival International de Magie
Theatre at Saint-Leu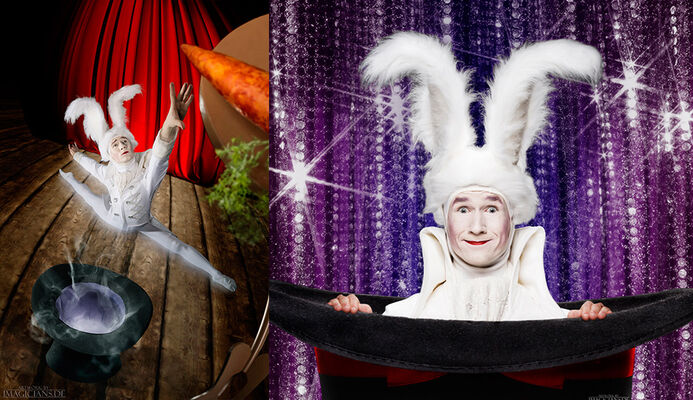 Depuis 2008, Le Festival International de Magie cesse de se développer dans les plus grandes villes françaises.

Grâce à un travail artistiquement exigeant et un goût pour la découverte de nouveaux artistes, il es progressivement devenu la référence des spectacles magiques familiaux.

Chaque année, c'est un nouveau plateau d'artistes magiciens exceptionnels (que vous pouvez retrouver à la télévision). Grandes illusions, magie, bluff et rires ! C'est un subtil mélange du Festival qui chaque année propose aux spectateurs une expérience incomparable loin des clichés grâce à l'excellence des artistes engagés, sans doute les meilleurs du moment.

Venez au festival pour vivre des moments rares où l'humour fait la part belle au mystère et à la poésie...

Profitez d'un florilège d'artistes étrangers qui viennent présenter leur spectacle pour la 1ère fois à La Réunion :

- DOUBLE FANTASY (Ukraine) Sans aucun doute, c'est le numéro référence des amateurs de grandes illusions. Dans cette véritable pièce théâtrale, place à la mise en scène durant laquelle le public pourra découvrir une multitude d'effet époustouflant.

- ALANA (Allemagne), énigmatique et véritable femme aux multiples mains, derrière une énergie folle, c'est le numéro féminin de manipulation le plus engagé au monde actuellement. Elle arrivera tout juste d'une tournée de 7 semaines en Chine.

- JAIME FIGUEROA (Espagne), c'est le magicien qui à lui seul peut faire écrouler une salle...de rire et dans la seconde qui suit la faire se lever pour une ovation debout grâce à (ou à cause de...) sa maladresse chronique et sa méchanceté naïve. Maître dans l'art difficile de la magie comique, le public lui pardonne tout y compris ses excès totalement espagnols ! Olé !!

- DION (Hollande), sans aucun doute le plus créatif de sa génération. Danseur classique de très haut niveau, mais aussi magicien très très doué, chaque année il crée de nouveaux numéros époustouflants devant lesquels les publics restent bouche bée par la poésie, la grâce et la féerie qu'ils dégagent. Il présentera en exclusivité 2 de ses plus beaux numéros.

Bonus exclusif, le spectacle est présenté par le plus grand des présentateurs-magiciens français, François Normag.

Cette programmation est sans doute l'une des plus relevées (peut-être même la plus relevée) des festivals magiques ayant été présentés sur l'île.

Après le spectacle, le Festival vous offre aussi un moment rare : celui de rencontrer les artistes pour discuter, prendre des photos, et échanger avec eux, en toute liberté.

Enfin, gage de qualité s'il en fallait, le travail mis en oeuvre par l'équipe du festival est reconnu aussi par les instances majeures de l'art magique. Le FIM est même le seul du genre à être partenaire de la Fédération Française des Artistes Prestigitateurs (FFAP).
Schedules

From

August 12, 2017

until

August 13, 2017
Leave a review about Festival International De Magie :
Horrible

Bad

Average

Good

Excellent
There is no review about Festival International De Magie, be the first to leave one !