Tamil Vibe
Show at Saint-Paul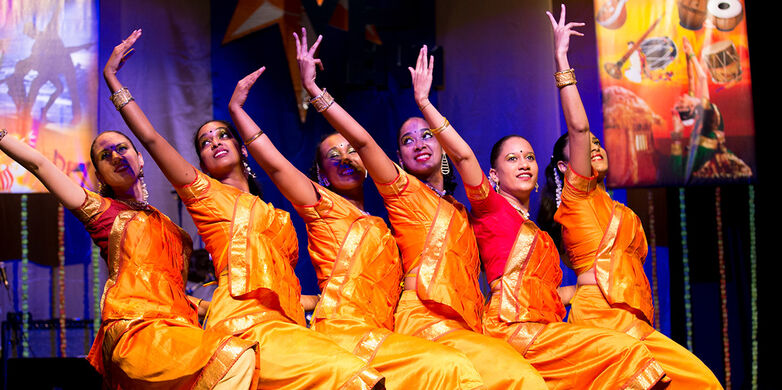 Pas moins d'une soixantaine d'artistes vont se relayer pendant un peu plus d'une heure trente sur la scène afin de vous faire découvrir, ou redécouvrir une partie de la culture Tamoule.

Alliant danse et musique live, Tamil Vibe propose un mélange harmonieux de tradition et de modernité.

Une certaine façon de d'exprimer l'évolution de la culture Tamoule dans le monde actuel au travers de plusieurs tableaux de danse.

Tableaux de danse classique et moderne, chants, musique s'enchaînent sans coupure, et laissent découvrir une belle combinaison entre une instrumentation typique tamoule, et une variation d'instrumentation moderne.

Des styles qui évoluent du style Bharatanatyam (danse classique du Tamil Nadu), du Dappan Kuthu (originaire du Nord de Madras), du folklorique villageois tamoul et du style contemporain ayant puisé source dans les différents arts traditionnels tamoules tels que le mayilattam, oyilattam, kuthiraiyattam ... Toujours dans le cadre de la danse "Free Style" ciné chorégraphique (style de danse que pratique cette association).
Schedules

On

April 14, 2018

from 20:00 to 21:30 , from 20:00 to 21:30 , from 20:00 to 21:30 , from 20:00 to 21:30 , from 20:00 to 21:30 , from 20:00 to 21:30 , from 20:00 to 21:30
Leave a review about Tamil Vibe :
Horrible

Bad

Average

Good

Excellent
There is no review about Tamil Vibe, be the first to leave one !