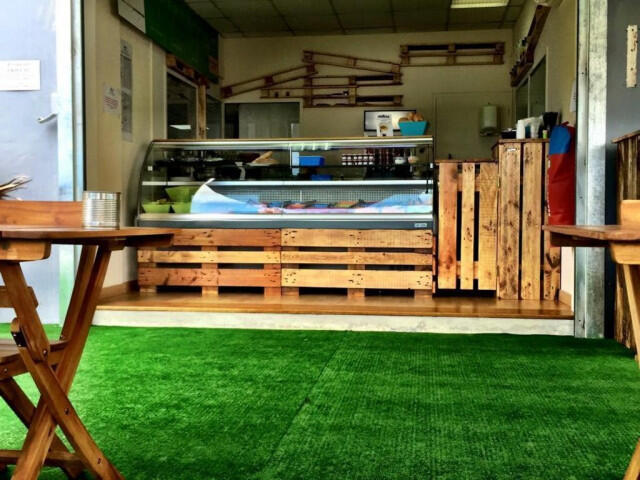 Ekweat
Restaurant,

Fast Food
in Sainte-clotilde, Saint-Denis
Located in Sainte-Clotilde, the salad bar Ekweat serves health food.

Salad to arrange oneself with a basis such pasta, wheat, quinoa. According to the chosen formula, you can add 4 or 5 ingredients : chicken, grated carrots, eggs, courgettes.
Ekweat also offers sandwiches, savoury tarts and fruit salads or fresh fruit for dessert.
Environment

Industrial and commercial zone

Spoken languages